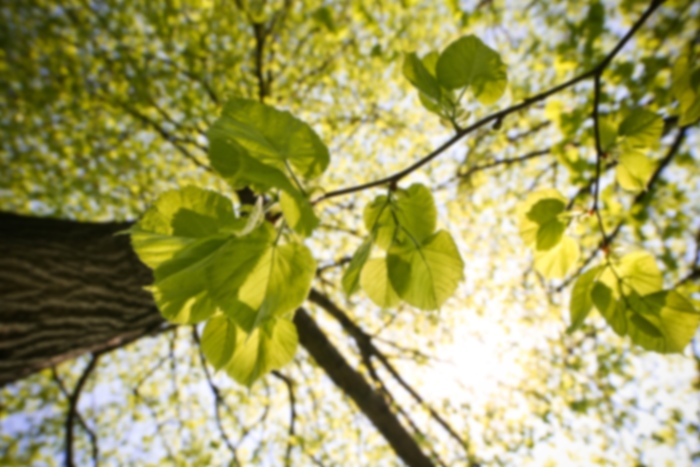 Justin Van Meeteren,
DO
Thoracic and Cardiac Surgery
Dr. Justin Van Meeteren is a board-certified, fellowship-trained cardiothoracic surgeon with Midwest Heart and Vascular Specialists. He is affiliated with Research Medical Center in Kansas City, Mo., and Centerpoint Medical Center in Independence, Mo. Dr. Van Meeteren offers nearly 10 years of experience, and is a participating surgeon in the TAVR (transcatheter aortic valve replacement) program within the structural heart center at the Heart & Vascular Institute at HCA Midwest Health. He offers expertise in heart and lung surgery, thoracic aneurysm repair, Maze procedure, mitral valve surgery, valve repair or replacement (aortic, mitral, tricuspid, and pulmonary), and video-assisted thoracoscopic surgery (VATS) or thoracotomy. He has received professional honors including the O.T. Clagett Traveling Fellowship in Cardiothoracic Surgery from the Mayo Clinic and a NEOCOM research award, and has completed a fellowship in minimally invasive cardiac surgery. Additionally, Dr. Van Meeteren has authored numerous articles, presentations and papers in his field.
AARP Medicare Complete through UnitedHealthcare HMO
Advantra Advantage (by Coventry) - HMO
Advantra Freedom (by Coventry) - PPO
Advantra Freedom Plus (by Coventry) - PPO
Aetna - HMO
Aetna - POS
Aetna - PPO
Aetna Better Health KS - HMO
Aetna HMO/PPO
Aetna
Allwell by HomeState Health - HMO
Allwell by Sunflower Health Plan - HMO
Ambetter by Home State Health Plan (MO) - EPO
Ambetter by Sunflower Health Plan (KS) - HMO
Beech Street/Viant (via Multi-Plan) - PPO
Blue Cross Blue Shield Of Kansas City
Blue Care - HMO
Blue Cross Blue Shield - Indemnity
Blue Medicare Advantage Access - PPO
Blue Medicare Advantage Complete - HMO
Blue Medicare Advantage Plus - HMO
Blue Medicare Essential - PPO
Care Improvement Plus/XL Health - RPPO
Cigna - HMO
Cigna - POS
Cigna - PPO
Cigna Connect - EPO
Cigna HealthSpring Advantage HMO
Cigna HealthSpring Preferred - HMO
Cigna SureFit - EPO
Cigna SureFit - PPO
Coventry - HMO
Coventry - POS
Coventry - PPO
Coventry One - PPO
Coventry Select - HMO
Evercare (by UnitedHealthcare) - PPO
First Health PPO
Freedom Network - PPO
Freedom Network Select - PPO
HMCC PHO
Home State Health Plan (MO) - HMO
Humana
Humana POS
Humana - PPO
Humana - Choice - PPO
Humana Gold Choice - PFFS
Humana Gold Plus HMO
Kansas Health Advantage - SNP
Missouri Care (MO) - HMO
MO Medicare Select/AllyAlign - SNP
Multiplan - PPO
NHC Advantage/AllyAlign - SNP
Preferred Care Blue - PPO
Preferred Health Professionals - PPO
Private Healthcare Systems - PPO
Savility - POS
Sunflower State Health Plan (KS) - HMO
Tricare Prime/HealthNet
United AARP - PPO
United Evercare - PPO
United Healthcare - HMO
United Healthcare - POS
United Healthcare - PPO
United Secure Horizons - PPO
UnitedHealth Community Plan (KS) - HMO
UnitedHealth Community Plan (MO) - HMO
WellCare - PPO (HCA Employees)
Worker's Compensation - Aetna
Worker's Compensation - CCO/Rockport
Worker's Compensation - Comp Results
Worker's Compensation - Corvel
Worker's Compensation - First Health
Worker's Compensation - Premier
Aorta transaction
Aortic Dissection (bleeding in the aorta walls)
Aortic Valve Replacement
Atrial Fibrillation
Benign Conditions of the Esophagus
Carotid Artery Stent Placement
Congestive heart failure (ineffective heart muscle)
Coronary Artery Bypass Graft Surgery
Coronary Artery Disease (CAD)
Endovascular Repair
Esophageal Cancer
Heart Surgery
Left Ventricular Aneurysm (stretched heart muscle)
Lung Cancer
Lung Surgery
Maze Procedure
Mediastinal Tumors
Minimally-Invasive Cardiac Surgery
Mitral Valve Replacement
Mitral Valve Surgery
Myocardial Infarction (heart attack)
Thoracic Aortic Aneurysm (stretched aorta in chest)
Thoracic Aortic Aneurysm (TAA) Repair
Thoracoabdominal Aortic Aneurysm
Thoracotomy
Tracheal Stenosis
Tracheobronchial Cancer
Transcatheter Aortic Valve Replacement (TAVR)
Tricuspid Valve Replacement
Valve Repair or Replacement
Valvular Insufficiency
Valvular Stenosis (blocked or narrowed valves)
Video-Assisted Thoracoscopic Surgery (VATS)
AARP Medicare Complete through UnitedHealthcare HMO
Advantra Advantage (by Coventry) - HMO
Advantra Freedom (by Coventry) - PPO
Advantra Freedom Plus (by Coventry) - PPO
Aetna - HMO
Aetna - POS
Aetna - PPO
Aetna Better Health KS - HMO
Aetna HMO/PPO
Aetna
Allwell by HomeState Health - HMO
Allwell by Sunflower Health Plan - HMO
Ambetter by Home State Health Plan (MO) - EPO
Ambetter by Sunflower Health Plan (KS) - HMO
Beech Street/Viant (via Multi-Plan) - PPO
Blue Cross Blue Shield Of Kansas City
Blue Care - HMO
Blue Cross Blue Shield - Indemnity
Blue Medicare Advantage Access - PPO
Blue Medicare Advantage Complete - HMO
Blue Medicare Advantage Plus - HMO
Blue Medicare Essential - PPO
Care Improvement Plus/XL Health - RPPO
Cigna - HMO
Cigna - POS
Cigna - PPO
Cigna Connect - EPO
Cigna HealthSpring Advantage HMO
Cigna HealthSpring Preferred - HMO
Cigna SureFit - EPO
Cigna SureFit - PPO
Coventry - HMO
Coventry - POS
Coventry - PPO
Coventry One - PPO
Coventry Select - HMO
Evercare (by UnitedHealthcare) - PPO
First Health PPO
Freedom Network - PPO
Freedom Network Select - PPO
HMCC PHO
Home State Health Plan (MO) - HMO
Humana
Humana POS
Humana - PPO
Humana - Choice - PPO
Humana Gold Choice - PFFS
Humana Gold Plus HMO
Kansas Health Advantage - SNP
Missouri Care (MO) - HMO
MO Medicare Select/AllyAlign - SNP
Multiplan - PPO
NHC Advantage/AllyAlign - SNP
Preferred Care Blue - PPO
Preferred Health Professionals - PPO
Private Healthcare Systems - PPO
Savility - POS
Sunflower State Health Plan (KS) - HMO
Tricare Prime/HealthNet
United AARP - PPO
United Evercare - PPO
United Healthcare - HMO
United Healthcare - POS
United Healthcare - PPO
United Secure Horizons - PPO
UnitedHealth Community Plan (KS) - HMO
UnitedHealth Community Plan (MO) - HMO
WellCare - PPO (HCA Employees)
Worker's Compensation - Aetna
Worker's Compensation - CCO/Rockport
Worker's Compensation - Comp Results
Worker's Compensation - Corvel
Worker's Compensation - First Health
Worker's Compensation - Premier
Aorta transaction
Aortic Dissection (bleeding in the aorta walls)
Aortic Valve Replacement
Atrial Fibrillation
Benign Conditions of the Esophagus
Carotid Artery Stent Placement
Congestive heart failure (ineffective heart muscle)
Coronary Artery Bypass Graft Surgery
Coronary Artery Disease (CAD)
Endovascular Repair
Esophageal Cancer
Heart Surgery
Left Ventricular Aneurysm (stretched heart muscle)
Lung Cancer
Lung Surgery
Maze Procedure
Mediastinal Tumors
Minimally-Invasive Cardiac Surgery
Mitral Valve Replacement
Mitral Valve Surgery
Myocardial Infarction (heart attack)
Thoracic Aortic Aneurysm (stretched aorta in chest)
Thoracic Aortic Aneurysm (TAA) Repair
Thoracoabdominal Aortic Aneurysm
Thoracotomy
Tracheal Stenosis
Tracheobronchial Cancer
Transcatheter Aortic Valve Replacement (TAVR)
Tricuspid Valve Replacement
Valve Repair or Replacement
Valvular Insufficiency
Valvular Stenosis (blocked or narrowed valves)
Video-Assisted Thoracoscopic Surgery (VATS)