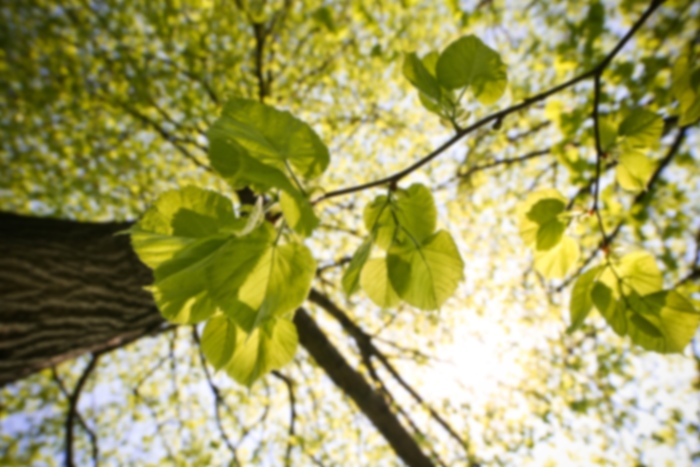 Jayasheel Eshcol,
MD
Interventional Cardiology
Dr. Jayasheel Eshcol is a board-certified, fellowship-trained interventional cardiologist with Midwest Heart and Vascular Institute at Centerpoint Medical Center in Independence, Mo., and Research Medical Center in Kansas City, Mo. With more than five years of experience, Dr. Eshcol holds board certifications in nuclear cardiology and echocardiography as well as cardiovascular diseases. He has specialized expertise and advanced interventional cardiology fellowship training in structural heart disease including transcatheter aortic valve replacement (TAVR) and transcatheter mitral valve repair and replacement (TMVR, Mitraclip). In addition to patient care, Dr. Eshcol is active in academics, training and research, and has published numerous articles, abstracts and papers. He has received numerous awards and honors for his patient care, clinical excellence and teaching abilities. Dr. Eshcol is a member of American College of Cardiology, Society for Cardiovascular Angiography and Interventions, and American College of Physicians.
Care Philosophy
Patient first. I love to get to know the patient and their family so that I can provide world class care that best meets their needs and improves their quality of life. I am passionate about treating patients from a team based approach utilizing innovative, minimally invasive strategies to treat complex heart and valve disease.
AARP Medicare Complete through UnitedHealthcare HMO
Advantra Advantage (by Coventry) - HMO
Advantra Freedom (by Coventry) - PPO
Advantra Freedom Plus (by Coventry) - PPO
Aetna - HMO
Aetna - POS
Aetna - PPO
Aetna Better Health KS - HMO
Aetna HMO/PPO
Aetna
Allwell by HomeState Health - HMO
Allwell by Sunflower Health Plan - HMO
Ambetter by Home State Health Plan (MO) - EPO
Ambetter by Sunflower Health Plan (KS) - HMO
Beech Street/Viant (via Multi-Plan) - PPO
Blue Cross Blue Shield Of Kansas City
Blue Care - HMO
Blue Cross Blue Shield - Indemnity
Blue Medicare Advantage Access - PPO
Blue Medicare Advantage Complete - HMO
Blue Medicare Advantage Plus - HMO
Blue Medicare Essential - PPO
Care Improvement Plus/XL Health - RPPO
Cigna - HMO
Cigna - POS
Cigna - PPO
Cigna Connect - EPO
Cigna HealthSpring Advantage HMO
Cigna HealthSpring Preferred - HMO
Cigna SureFit - EPO
Cigna SureFit - PPO
Coventry - HMO
Coventry - POS
Coventry - PPO
Coventry One - PPO
Coventry Select - HMO
Evercare (by UnitedHealthcare) - PPO
First Health PPO
Freedom Network - PPO
Freedom Network Select - PPO
HMCC PHO
Home State Health Plan (MO) - HMO
Humana
Humana POS
Humana - PPO
Humana - Choice - PPO
Humana Gold Choice - PFFS
Humana Gold Plus HMO
Kansas Health Advantage - SNP
Missouri Care (MO) - HMO
MO Medicare Select/AllyAlign - SNP
Multiplan - PPO
NHC Advantage/AllyAlign - SNP
Preferred Care Blue - PPO
Preferred Health Professionals - PPO
Private Healthcare Systems - PPO
Savility - POS
Sunflower State Health Plan (KS) - HMO
Tricare Prime/HealthNet
United AARP - PPO
United Evercare - PPO
United Healthcare - HMO
United Healthcare - POS
United Healthcare - PPO
United Secure Horizons - PPO
UnitedHealth Community Plan (KS) - HMO
UnitedHealth Community Plan (MO) - HMO
WellCare - PPO (HCA Employees)
Worker's Compensation - Aetna
Worker's Compensation - CCO/Rockport
Worker's Compensation - Comp Results
Worker's Compensation - Corvel
Worker's Compensation - First Health
Worker's Compensation - Premier
Angioplasty
Atrial Fibrillation
Cardiac (Heart) Angiography
Cardiac (Heart) Catheterization
Cardiac (Heart) Catheterization - Angioplasty Stenting
Cardiac (Heart) Echocardiography
Cardiac (Heart) Nuclear Stress Testing
Cardiologist
Cardiovascular Diseases
Cardioversion
Coronary Artery Disease
ECG (Echocardiography - Echocardiogram)
Echo Stress Test
Echocardiogram
EKG (Electrocardiogram)
Heart
Heart Attack
Heart Care
Heart Disease
Heart Valve Disease
Holter Monitor
Hypertension
Pacemakers
Stress Tests
Transcatheter Aortic Valve Replacement
Transesophageal Echocardiography
Valve
AARP Medicare Complete through UnitedHealthcare HMO
Advantra Advantage (by Coventry) - HMO
Advantra Freedom (by Coventry) - PPO
Advantra Freedom Plus (by Coventry) - PPO
Aetna - HMO
Aetna - POS
Aetna - PPO
Aetna Better Health KS - HMO
Aetna HMO/PPO
Aetna
Allwell by HomeState Health - HMO
Allwell by Sunflower Health Plan - HMO
Ambetter by Home State Health Plan (MO) - EPO
Ambetter by Sunflower Health Plan (KS) - HMO
Beech Street/Viant (via Multi-Plan) - PPO
Blue Cross Blue Shield Of Kansas City
Blue Care - HMO
Blue Cross Blue Shield - Indemnity
Blue Medicare Advantage Access - PPO
Blue Medicare Advantage Complete - HMO
Blue Medicare Advantage Plus - HMO
Blue Medicare Essential - PPO
Care Improvement Plus/XL Health - RPPO
Cigna - HMO
Cigna - POS
Cigna - PPO
Cigna Connect - EPO
Cigna HealthSpring Advantage HMO
Cigna HealthSpring Preferred - HMO
Cigna SureFit - EPO
Cigna SureFit - PPO
Coventry - HMO
Coventry - POS
Coventry - PPO
Coventry One - PPO
Coventry Select - HMO
Evercare (by UnitedHealthcare) - PPO
First Health PPO
Freedom Network - PPO
Freedom Network Select - PPO
HMCC PHO
Home State Health Plan (MO) - HMO
Humana
Humana POS
Humana - PPO
Humana - Choice - PPO
Humana Gold Choice - PFFS
Humana Gold Plus HMO
Kansas Health Advantage - SNP
Missouri Care (MO) - HMO
MO Medicare Select/AllyAlign - SNP
Multiplan - PPO
NHC Advantage/AllyAlign - SNP
Preferred Care Blue - PPO
Preferred Health Professionals - PPO
Private Healthcare Systems - PPO
Savility - POS
Sunflower State Health Plan (KS) - HMO
Tricare Prime/HealthNet
United AARP - PPO
United Evercare - PPO
United Healthcare - HMO
United Healthcare - POS
United Healthcare - PPO
United Secure Horizons - PPO
UnitedHealth Community Plan (KS) - HMO
UnitedHealth Community Plan (MO) - HMO
WellCare - PPO (HCA Employees)
Worker's Compensation - Aetna
Worker's Compensation - CCO/Rockport
Worker's Compensation - Comp Results
Worker's Compensation - Corvel
Worker's Compensation - First Health
Worker's Compensation - Premier
Angioplasty
Atrial Fibrillation
Cardiac (Heart) Angiography
Cardiac (Heart) Catheterization
Cardiac (Heart) Catheterization - Angioplasty Stenting
Cardiac (Heart) Echocardiography
Cardiac (Heart) Nuclear Stress Testing
Cardiologist
Cardiovascular Diseases
Cardioversion
Coronary Artery Disease
ECG (Echocardiography - Echocardiogram)
Echo Stress Test
Echocardiogram
EKG (Electrocardiogram)
Heart
Heart Attack
Heart Care
Heart Disease
Heart Valve Disease
Holter Monitor
Hypertension
Pacemakers
Stress Tests
Transcatheter Aortic Valve Replacement
Transesophageal Echocardiography
Valve