Ultrasound Technologist II FT DAYS
Centerpoint Medical Center - Independence, Missouri
Job Code: 09726-48605
Full-time
No Weekends
Centerpoint Medical Center – Independence, MO
Ultrasound Technologist II FT Days Thursday, Friday and Saturday 7:00 am-7:00 pm
Centerpoint Medical Center features 221 private rooms, state-of-the-art equipment and technology, and some of the latest clinical services available to patients. Along with our high-tech services, we also remain focused on providing compassionate care and the best possible customer service for our patients. In addition, we offer numerous features for visitors, including sleeper chairs in patient rooms, comfortable waiting areas, wireless internet access throughout the facility, and more.
Centerpoint Medical Center features the following:
Level II Trauma Center (the only one in eastern Jackson County) with 24/7 Emergency Services
An accredited Chest Pain Center and a variety of Cardiovascular Services
Orthopedic Services including Total Joints and Sports Medicine
An accredited Cancer Program and a state-of-the-art Breast Center with a nurse navigator
Neuroscience Services for the treatment of brain and spine disorders as well as injuries
Women's Services, including the only Level III Neonatal Intensive Care Unit in eastern Jackson County to provide care for early or ill newborns and a labor and delivery unit
Outpatient Services, including a surgery center, advanced wound care center, sleep disorders center, imaging, rehab and more.
Centerpoint Medical Center is currently looking for an Ultrasound Technologist II.
Responsibilities:
This position performs routine and emergency ultrasound procedures in accordance with the departmental policy and procedure manual and the Radiologist's request, producing exams of acceptable technical quality.

Knowledge of ultrasound department operations, strong interpersonal, written and verbal communication skills are required as well as

ability to interact with patients, physicians, and personnel in a pleasant, positive and courteous manner.

The technologist in this department provides care for birth to pediatric, pediatric/child patients between 1 and 11 years of age; adolescent patients between 12 to 17 years of age; adult patients between 18 to 65 years of age and geriatric patients 65 years and older.
Qualifications:
Must be a graduate of an Ultrasound program.

Current registration/licensure/certification in good standing with the American

Registry of Diagnostic Medical Sonographers (ARDMS) or American Registry of

Radiologic Technologists (ARRT).

Must be registered in vascular and a minimum

of two of the following areas:

OB/Gyn, Abdomen or Breast.

Certification in BLS required.
Last Edited: 11/29/2017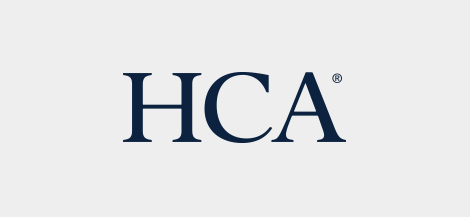 HCA is committed to the care and improvement of human life and strives to deliver high quality, cost effective healthcare in the communities we serve.
Learn more about HCA